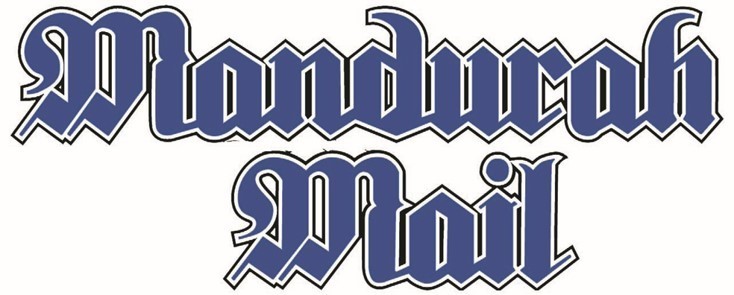 Article by Claire Sadler for Mandurah Mail
What is your deepest pain?
This one question started a bold cross-cultural project to cover a mining pit with a large-scale 'dot' artwork made up of thousands of handmade circular rag-rugs woven from discarded fabric.
The work, Reclaim the Void, came about in 2013 when creative director Vivienne Robertson spoke to Ngalia elders in Leanora to discuss the possibility of an art project.
"We were actually talking about something else but I just had a sense there was something underneath the elders wanted to talk about," she said.
When Ms Robertson asked the elders what their deepest pain was one of the Aunties said 'it's those gaping mining holes left all over our Country'.
All the others nodded in agreement.
The idea to cover a mining hole with a pattern that told the story of Country spontaneously came to Ms Robertson in that moment.
However, it wasn't until 2020 when the project came to fruition with the help of Ngalia artist Kado Muir.
"Myself and Kado were running a cultural retreat together and an artist arrived with a little rag-rug," Ms Robertson said.
"As soon as Kado saw that he knew that's how we could create a giant 'dot' painting to cover a mining hole."
From this moment, it organically arose that the rag-rugs would be made out of discarded fabrics, highlighting that everyone can be more conscience of consumption.
The rag-rugs are being woven by people from all walks of life and backgrounds across Western Australia including in Pinjarra.
Through Heartspace at the Pinjarra Community Garden, people can be a part of this project.
Ms Robertson said when making the rugs it's an opportunity for people to reflect on not only how we consume but also our relationship with Country and First Nations people.
"It's an acknowledgement that we've caused pain to others and we've damaged the Country," she said.
"It's reflecting on that in our hearts we're sorry that pain has been caused to other people and that we've damaged Country by sometimes a fairly mindless over extraction of resources."
The rag-rug weaving workshop at Pinjarra Community Garden, Lot 362 Pinjarra-Williams Rd, will run from June 22 – 24.
The June 22 workshop will run from 9.30am to 3pm and is for women only. Thursday is open for everyone and has two time slots one at 9.30am to 12pm and the next from 12.30pm to 4pm. June 24 is a chance to finish your rug, which will run from 9.30am to 1pm.
Posted Under: