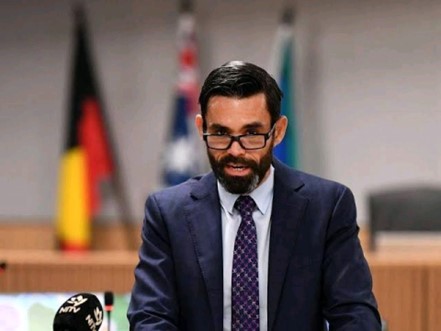 The National Native Title Council congratulates Lincoln Crowley QC on his historic appointment to Justice of the Queensland Supreme Court.
A Warramanga man whose heritage hails from the Northern Territory on his grandmother's side, as an Indigenous man Lincoln Crowley is a rarity amongst the elite number of Supreme Court Justices in Australia.
In 1996 he graduated from James Cook University with a Bachelor of Laws. After practicing for several years as a solicitor, including as a solicitor advocate with the Aboriginal and Torres Strait Islander Legal Service, he was appointed to the bar in 2003 in Sydney.
Moving to Queensland in 2007, Lincoln served as a Principal Crown Prosecutor for the Queensland Office of the Director of Public Prosecutors. He became the first Indigenous Queens Counsel to graduate from JCU in 2018.
Since 2009, Lincoln has been a member of the Queensland Bar and practices at the private bar '8 Petrie Terrace' Chambers in Mianjin (Brisbane), specialising in crime, both defence and prosecution, and in related areas of law.
In recent times, Lincoln's practice has been prosecuting complex trials and appeals, offences related to serious organised crime – often prosecuting at the federal level – counter-terrorism, insider trading, market manipulation and other Corporations Act offences, and defending a range of matters under State law involving fraud and corruption, and violent offences.
One of Lincoln's most high profile cases that captured the media's attention involved investment banker Oliver Curtis for insider trading – husband to business woman and Sydney socialite Roxy Jacenko, who roused a personal media circus overshadowing the subject matter of the case. Through all of this Lincoln ignored the noise remaining focused on the case.
Lincoln always viewed his speciality as court room advocacy, and preparing and presenting a case in a litigation setting, building skills that could be applied across any area.
He has been quoted saying he hopes in the future he will continue to challenge himself to achieve more, have the opportunity to appear for Indigenous clients and pursue the types of cases that really matter in achieving justice.
And for Lincoln Crawley in his new role as Justice of the Queensland Supreme Court, that day has more than arrived.
Posted Under: