Article by Paige Taylor for The Australian
Voice co-architect Tom Calma says a national Aboriginal advisory body would not lobby states to give sacred sites stronger protections, after West Australian Premier Roger Cook apologised for his controversial cultural heritage regime and dumped it just five weeks after it became law.
Only eight weeks into his premiership, Mr Cook was forced to say sorry to "everyday Australian landowners" and face the wrath of "betrayed" Indigenous advocates when he dumped the WA Aboriginal Cultural Heritage Act and replaced it with a lightly amended version of the 1972 rules on cultural sites.
The Yes campaign has welcomed Mr Cook's decision as the laws were seen to be significantly harming the campaign for a voice in WA, but the Premier denied any pressure to dump his regime from Anthony Albanese or any Labor ministers.
Professor Calma, who is the Senior Australian of the Year, said cultural heritage had proved incredibly difficult to manage in Australia and that a voice would concern itself with state rules on sacred sites only if the state ­approached it for advice.
"What is worrying is the conflation and the suggestion of some relationship with the voice," he said.
"The national voice would not be considering that unless they were invited to by the West Australian government to have a say. The national voice is going to be primarily focused on commonwealth legislation and the commonwealth parliament and commonwealth programs."
Professor Calma said regional and local voices – which the Prime Minister has not committed to legislating – could advise on cultural heritage rules.
There had been weeks of speculation that the WA government would have to make changes to the unpopular laws, which required landowners to pay for cultural heritage surveys.
On Tuesday, Mr Cook fronted reporters to announce there was no saving the legislation. Instead, the laws would be repealed and the state would revert to 50-year-old Aboriginal cultural heritage laws under which Rio Tinto gagged traditional owners in the Pilbara and blew up the ancient Juukan Gorge caves in 2020.
The Cook government intends to make amendments to the old legislation, including by making gag clauses illegal. Another amendment is that if traditional owners disagree with a decision to destroy or impact a significant site, they will be able to appeal.
"I understand that the (new) legislation has unintentionally caused stress, confusion and division in the community, and for that I'm sorry," Mr Cook said.
"The original intent of the leg­islation was to prevent another ­Juukan Gorge tragedy and my government will deliver on that commitment. But our response to Juukan Gorge was wrong. We got the balance wrong and what we did hasn't worked."
Kimberley Land Council chief executive Tyronne Gartsone had long opposed the now-abandoned heritage laws, and said the debacle was an example of why an Indigenous voice to parliament was needed.
"The WA heritage laws would not have been the big issue that it was because we potentially would have had a voice that would have been advocating for more realistic changes, more workable changes, that both industries and traditional owners could work with," he told The Australian.
"At the moment, we feel we're at the whim of governments making decisions based on very isolated information, and often we think they're not informed on what their region's best interests are."
He said it was important that any future national voice was also accompanied by Indigenous voices at regional and state level.
"The national voice will not work unless there are regional and local voices that feed into it," he said. "Just having a national voice talking for us without having any connection back into the regions – that national voice wouldn't be able to deliver a lot of the outcomes that are expected and required."
National Native Title Council chief executive Jamie Lowe said the debacle was an example of what happened when governments made laws for Aboriginal people, rather than with them. "From the beginning – six years ago to now – traditional owner groups from WA were saying from the outset you need to sit down and do this with us," Mr Lowe said.
"They did a lot of consulting but then went back to Perth and designed it themselves. You need to do it with Aboriginal people, not to them, and that is one of the fundamental flaws of this legislation. The result speaks for itself.
"It just shows where we are in the pecking order … This is meant to be about Aboriginal heritage and protection so we should be the ones front and centre but other voices are getting listened to above ours."
While the government has flagged that it will make it possible for traditional owners to appeal decisions about the destruction of significant sites or works that they believe will compromise significant sites, Mr Lowe said that process was expensive.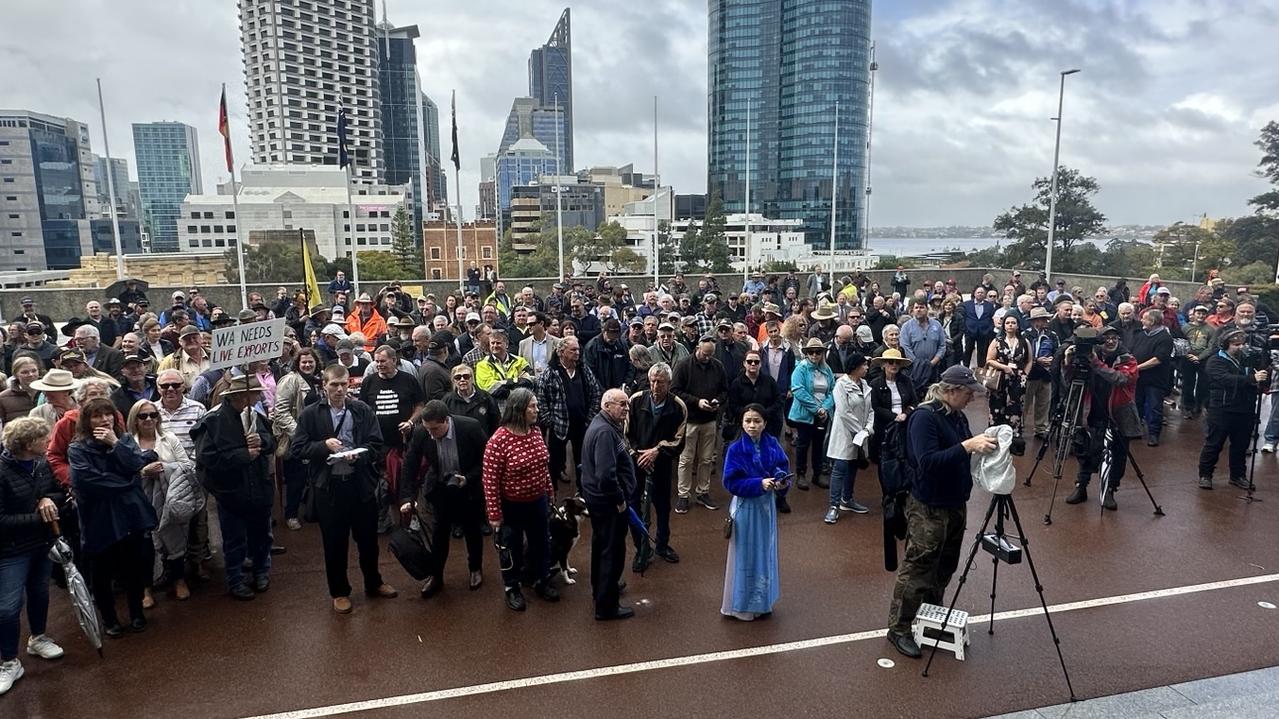 "A lot of these groups are small with few resources. The state government should help them with that," he said.
Following the outrage over the Juukan Gorge saga, the state's biggest mining companies were already operating above and beyond the new requirements when they came into force and are understood to have not made any changes to how they are handling cultural heritage issues in light of Tuesday's announcement.
Rio Tinto would "continue to advocate for the increased protection of Aboriginal cultural heritage", a company spokesman said.
"We are committed to managing heritage protection in partnership with Traditional Owners on whose country we work," the spokesman added.
"This includes shifting to a model of co-management of country to deliver better outcomes for Indigenous people."
A spokeswoman for BHP said the company continued to support the intent to modernise and improve the legislation.
A spokeswoman for Fortescue Metals Group – which this week was accused of damaging or destroying almost 250 sites of the Yindjibarndi people of the Pilbara – said the company took its responsibilities to protect and manage cultural heritage seriously.
Posted Under: