Jamie Lowe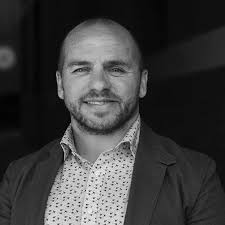 Jamie Lowe, a proud Gundjitmara Djabwurrung man, first joined the National Native Title Council (NNTC) as Chair in 2017. Two year later, he was appointed CEO, charged with supporting First Nation's people's right to true self-determination in advocating for their right to speak for and manage their own Country; to govern their own communities; to participate fully in decision making and to self-determine their own social and economic development.
In 2021 he was appointed as the Indigenous Specialist Representative for the Australian Heritage Council – the principal adviser to the Australian Government on heritage matters.
In July 2018 he joined the Victorian Heritage Council as an Indigenous Specialist Representative and is a joint council member of the Coalition of the Peaks.  Jamie was instrumental in the Closing The Gap Agreement with the Federal Government, that came into effect July 2020.
Prior to joining NNTC Jamie was CEO of the Eastern Maar Aboriginal Corporation in South Western Victoria, awarded Native Title in 2011. Today he represents the Eastern Maar People as an elected representative on the historic First Peoples' Assembly of Victoria, the representative elected body tasked with negotiating a Treaty with the Victoria Government.
Internationally,  Jamie is the NNTC representative on the United Nations Permanent Forum on Indigenous Issues (UNPFII) – a high level advisory body to the New York based UN Economic and Social Council.
As a key influencer, Jamie firmly believes that creating economic independence and maintaining and growing cultural identity are vital in creating a self-determining nation of First Nations peoples, and will continue to tirelessly advocate for a national Treaty whilst remaining a strong advocate for Traditional Owners and communities across Australia.
Highly regarded by the media, Jamie is regularly interviewed across all ABC, SBS and NITV platforms, The Financial Review, The Age, The Sydney Morning Herald, The Australian, The Western Australia, WA Today and Indigenous media platforms.
Carolyn Betts
Carolyn is the Senior Administration and Policy Officer and has been with the NNTC since 2007, just after the organisation was formally incorporated. Carolyn provides executive support to the Board of Directors and assists in the development of submissions to the government's legislative and policy reform agenda. Carolyn has a Post-Graduate degree in international relations and is based in an office hosted by the South West Aboriginal Land and Sea Council in Cannington, Western Australia.
Emily Robinson
Emily is a Gunai-Gunditjmara woman and is the Executive Assistant to the CEO, joining the team in October 2018. Prior to working at the National Native Title Council, Emily spent 8 years working at First Nations Legal and Research Services (FNLRS), working as a Community Liaison Officer for majority of her time. During her role at FNLRS, Emily worked closely with PBC organisations and Native Title Groups across Victoria.
Austin Sweeney
Austin Sweeney joined the NNTC in September 2018 as the Director of Legal Policy.  He has qualifications in law and economics and started his career working in commercial law. He first worked on land rights and native title matters as a lawyer with the Central Land Council in the 1990s.  He has subsequently worked on legal and policy issues as a consultant or lawyer for Native Title Representative Bodies in Victoria and Queensland, and for also for ORIC and AIATSIS.
Tahn Donovan
Tahn Donovan is of the Wadandi people, part of the Noongar Nation in South West WA. Tahn is based in Perth, working part-time in the role of Membership Officer and Project Officer, and manages the Native Title Operations and Management Training (NTOMT). She has previously worked in management, policy and program delivery in State Government and the non-profit sectors. Prior to these roles, Tahn gained extensive experience working in the farming, hospitality, tourism and disability sectors, and in many voluntary community-based roles. Tahn has held a number of board and chairperson roles in Indigenous tourism and has interests in slow food and the environment. 
Belinda Burbidge
Belinda joined the NNTC in 2020 as the Director of Policy. Previously, Belinda was a Research Fellow and Acting Director in the Native Title Research Unit of the Australian Institute of Aboriginal and Torres Strait Islander Studies (AIATSIS). Belinda holds a PhD from The University of Sydney and a Master and Bachelor of Arts from the Australian National University. Belinda has over 15 years' experience in the academic and applied research sectors, including native title work in Victoria, Queensland and Western Australia. Additionally, Belinda has worked as a lecturer in anthropology at The University of Sydney and a research consultant for Anangu Pitjantjatjara Yankunytjatjara (APY) in central Australia. Belinda's policy and research interests include supporting First Nations self-determination and nation (re)building through native title post-determination governance, economic development in the transitional and renewables economies, agreement-making and rights to land and waters.
Teina Te Hemara
Teina Te Hemara is a descendant of the Yindjibarndi people in the Pilbara with connections to the Kimberleys, and Te Ātiawa, Ngāti Raukawa in Taranaki, Aotearoa but grew up in Fremantle. Teina joined the NNTC as a Project/Policy Officer in 2020 in the Melbourne office. She previously worked at the University of Melbourne as a subject co-coordinator and tutor in Indigenous Studies and the Bachelor of Arts Extended program. She has had experience in PBC, law and policy work as well as consulting. She is completing the JD in Law at Melbourne Law School and holds a BA with First Class Honours from UWA & UQ.
Tom Widdup
Tom Widdup was born and raised on beautiful Bundjalung country in NSW.  Tom joined the NNTC as Executive Officer – Cultural Heritage; Secretariat, First Nations Heritage Protection Alliance in August 2021. In his prior role, for over a decade Tom worked as a campaigner with Oxfam in Australia and the Netherlands focusing on Indigenous rights, tackling poverty, tax justice, gender rights and climate justice.
Tom was a founding member of the Close the Gap campaign in 2007 and played an active role in campaigning for Indigenous health equality. Tom was part of the delegation to UNESCO that successfully lobbied for the creation of the Greater Blue Mountains World Heritage area.
Dan Kelly 
Dan Kelly joined the National Native Title Council in a consultancy capacity in 11 October 2021 as Strategic Policy Adviser.
He is also a Principal at Redgum Legal & Consulting an independent legal and consulting practice, providing high-quality legal and advisory services to government departments, proponents and Aboriginal and Torres Strait Islander people and organisations on select human rights and public interest matters.  Dan also works as Director for Australian Lawyers for Remote Aboriginal Rights Ltd.
Since 2021, his work has focussed on Aboriginal agreement-making and corporate governance, native title, land rights, and developing treaty processes.  Previously Dan worked as General Counsel for the Federation of Victorian Traditional Owner Corporations and as a Managing Lawyer for First Nations for Legal and Research Services.
Anirudha Nagar
Anirudha joined the NNTC in 2021 as a Senior Legal Policy Adviser and brings international legal experience from diverse jurisdictions. Previously, he was the Communities Director at Accountability Counsel, where he supported Indigenous communities across South Asia negotiate better social and environmental outcomes with the proponents and investors of development projects.
Anirudha has also worked at the Commonwealth Human Rights Initiative in New Delhi, advocating for victims of police brutality, and at the International Criminal Court in The Hague, advising the Chief Prosecutor on international law and procedure. He holds degrees in Law and Commerce from the University of Melbourne.
Loise Wells
Loise joined the NNTC in October 2021 as a Senior Adviser – Legal Policy. She has qualifications in law, history and politics. Prior to working at the NNTC, Loise spent many years working on legal and policy issues across several jurisdictions primarily for Native Title Representative Bodies and PBCs. Loise has policy and research interests in environment, renewables, agreement-making and cultural heritage.
Clinton Benjamin
Clinton belongs to the Yawuru, Bardi and Kija people from the Kimberley region of Western Australia and is based in Rubibi (Broome).
Having completed a Juris Doctor from Melbourne Law School, he is passionate about ensuring Indigenous demands for self-determination are met through practical and meaningful ways for the benefit of Aboriginal and Torres Strait Islander people and communities.
Much of Clinton's legal scholarly work explores how the Australian legal system has responded to Aboriginal and Torres Strait Islander assertions of sovereignty. Prior to joining the NNTC as a Senior Advisor in December 2021, Clinton was a consultant who worked closely with Indigenous communities throughout Australia and helped deliver projects with clients and stakeholders across all levels of Government, corporate and the not-for-profit sectors.