Jamie Lowe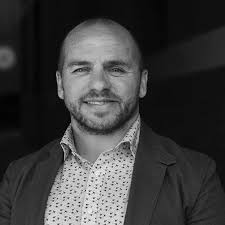 Jamie Lowe is a Gundjitmara Djabwurrung man and CEO of the National Native Title Council (NNTC). Jamie is an elected representative on the historic First Peoples' Assembly of Victoria, representing the Eastern Maar People, tasked with negotiating a Treaty framework with the Victoria Government.
Jamie was previously CEO of the Eastern Maar Aboriginal Corporation, appointed by the Federal Court to hold native title rights and interests for Eastern Maar citizens over their country in southwestern Victoria. Jamie still stays involved in community and negotiations of settlement for future Eastern Maar claims, and is a strong advocate for Traditional Owners, both in Victoria and across the country.
Jamie has a background in both government and non-government sectors and has expertise and skills in management, strategic planning, governance and economic development. Jamie believes that creating economic independence and maintaining and growing cultural identity are key to creating a self-determining nation of First Nations peoples.
Carolyn Betts
Carolyn is the Senior Administration and Policy Officer and has been with the NNTC since 2007, just after the organisation was formally incorporated. Carolyn provides executive support to the Board of Directors and assists in the development of submissions to the government's legislative and policy reform agenda. Carolyn has a Post-Graduate degree in international relations and is based in an office hosted by the South West Aboriginal Land and Sea Council in Cannington, Western Australia.
Emily Robinson
Emily is a Gunai-Gunditjmara woman and is the Executive Assistant to the CEO, joining the team in October 2018. Prior to working at the National Native Title Council, Emily spent 8 years working at First Nations Legal and Research Services (FNLRS), working as a Community Liaison Officer for majority of her time. During her role at FNLRS, Emily worked closely with PBC organisations and Native Title Groups across Victoria.
Austin Sweeney
Austin Sweeney joined the NNTC in September 2018 as the Director of Legal Policy.  He has qualifications in law and economics and started his career working in commercial law. He first worked on land rights and native title matters as a lawyer with the Central Land Council in the 1990s.  He has subsequently worked on legal and policy issues as a consultant or lawyer for Native Title Representative Bodies in Victoria and Queensland, and for also for ORIC and AIATSIS.
Tahn Donovan
Tahn Donovan is of the Wadandi people, part of the Noongar Nation in South West WA. Tahn is based in Perth, working part-time in the role of Membership Officer and Project Officer, and manages the Native Title Operations and Management Training (NTOMT). She has previously worked in management, policy and program delivery in State Government and the non-profit sectors. Prior to these roles, Tahn gained extensive experience working in the farming, hospitality, tourism and disability sectors, and in many voluntary community-based roles. Tahn has held a number of board and chairperson roles in Indigenous tourism and has interests in slow food and the environment. 
Belinda Burbidge
Belinda joined the NNTC in 2020 as the Director of Policy. Previously, Belinda was a Research Fellow and Acting Director in the Native Title Research Unit of the Australian Institute of Aboriginal and Torres Strait Islander Studies (AIATSIS). Belinda holds a PhD from The University of Sydney and a Master and Bachelor of Arts from the Australian National University. Belinda has over ten years' experience in the academic and applied research sectors, including native title work in Victoria, Queensland and Western Australia. Additionally, Belinda has worked as a lecturer in anthropology at The University of Sydney and a research consultant for Anangu Pitjantjatjara Yankunytjatjara (APY) in central Australia. Belinda's policy and research interests include supporting First Nations self-determination through native title governance, treaty and agreement making and compensation.
Teina Te Hemara
Teina Te Hemara is a descendant of the Yindjibarndi people in the Pilbara with connections to the Kimberleys, and Te Ātiawa, Ngāti Raukawa in Taranaki, Aotearoa but grew up in Fremantle. Teina joined the NNTC as a Project/Policy Officer in 2020 in the Melbourne office. She previously worked at the University of Melbourne as a subject co-coordinator and tutor in Indigenous Studies and the Bachelor of Arts Extended program. She has had experience in PBC, law and policy work as well as consulting. She is completing the JD in Law at Melbourne Law School and holds a BA with First Class Honours from UWA & UQ.